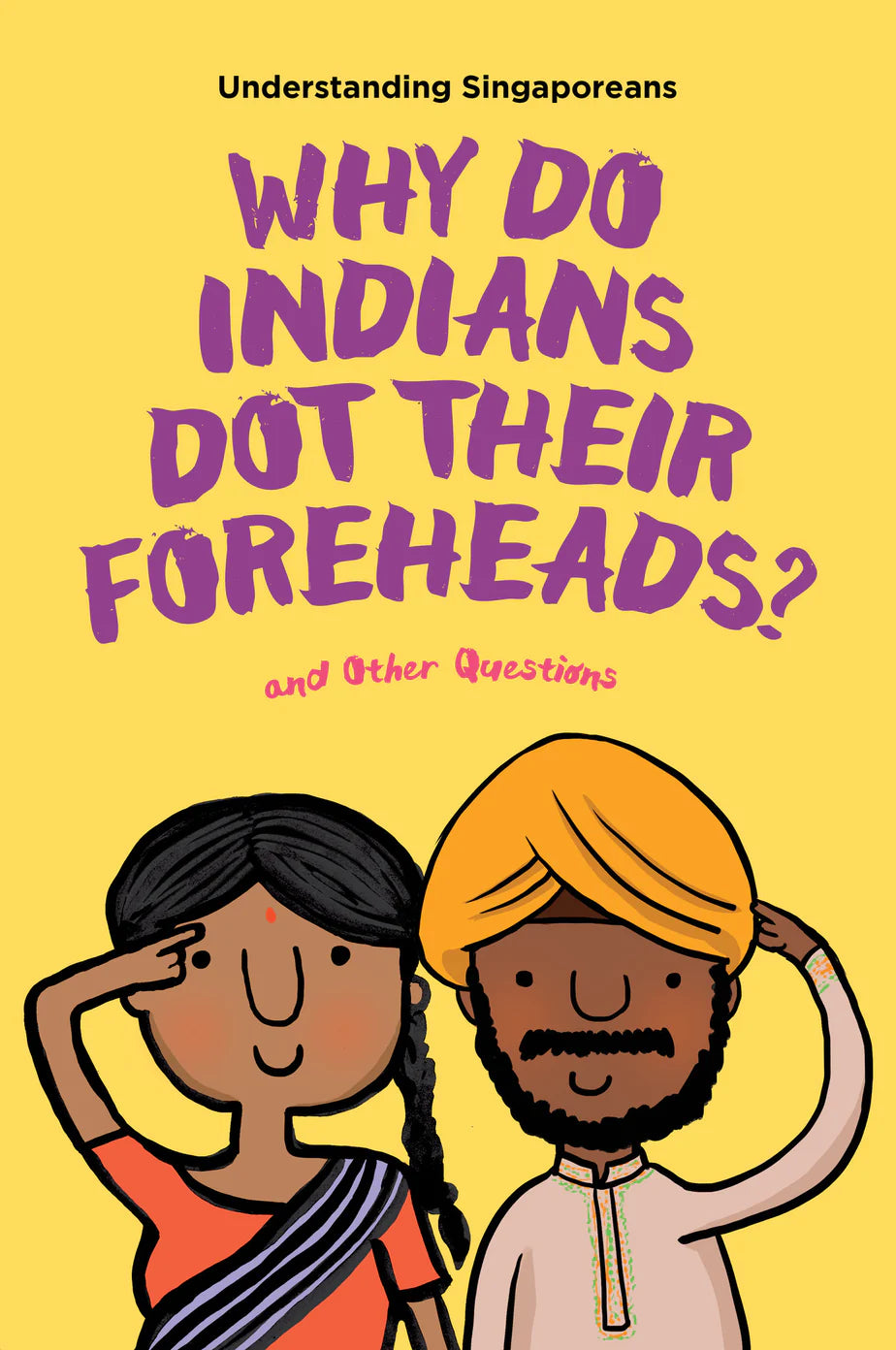 Understanding Singaporeans: Why Do Indians Dot Their Foreheads?
Why do Indians hang mango leaves in doorways? Why is it called a mama shop? Where does roti prata come from? We provide the answers—and useful tips as well—to some of the most-asked questions young Singaporeans have about the Indian community, including why some Indians wear turbans.
Why Do Indians Dot Their Foreheads? is part of a series of four illustrated handbooks, each with 20 questions and answers to promote understanding of the different races and cultures in Singapore.

Additional Brand Information
Frequently Asked Questions (if any)
Delivery in 3-5 business days, or immediate pick up in-store.