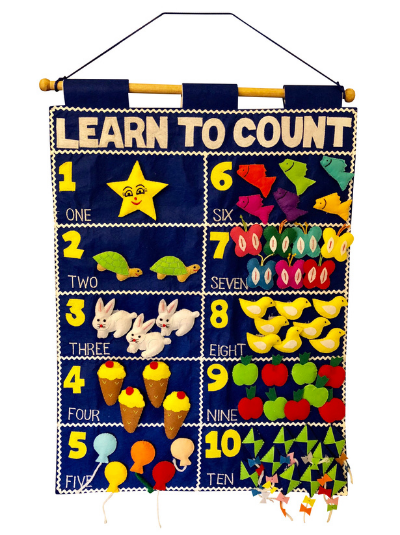 SmartMama Soft Play Fabric Wall Chart: Learn to Count Chart
Our Learn to Count Chart is a beautifully embroidered interactive wall chart which makes learning how to count super fun! Children will delight in identifying the beautifully hand crafted objects and counting up to ten. It also allows parents to work on stimulating speech, fine motor skills, object identification and even basic addition and subtraction!
All the pieces are detachable and are affixed by velcro making it interesting and engaging for young minds. A fantastic addition to any household.
Surface wash only. Colours or contents may vary from those illustrated. Product dimensions: 60 cm (h) x 40 cm (w). For ages 2+
Additional Brand Information
Frequently Asked Questions (if any)
Delivery in 3-5 business days, or immediate pick up in-store.