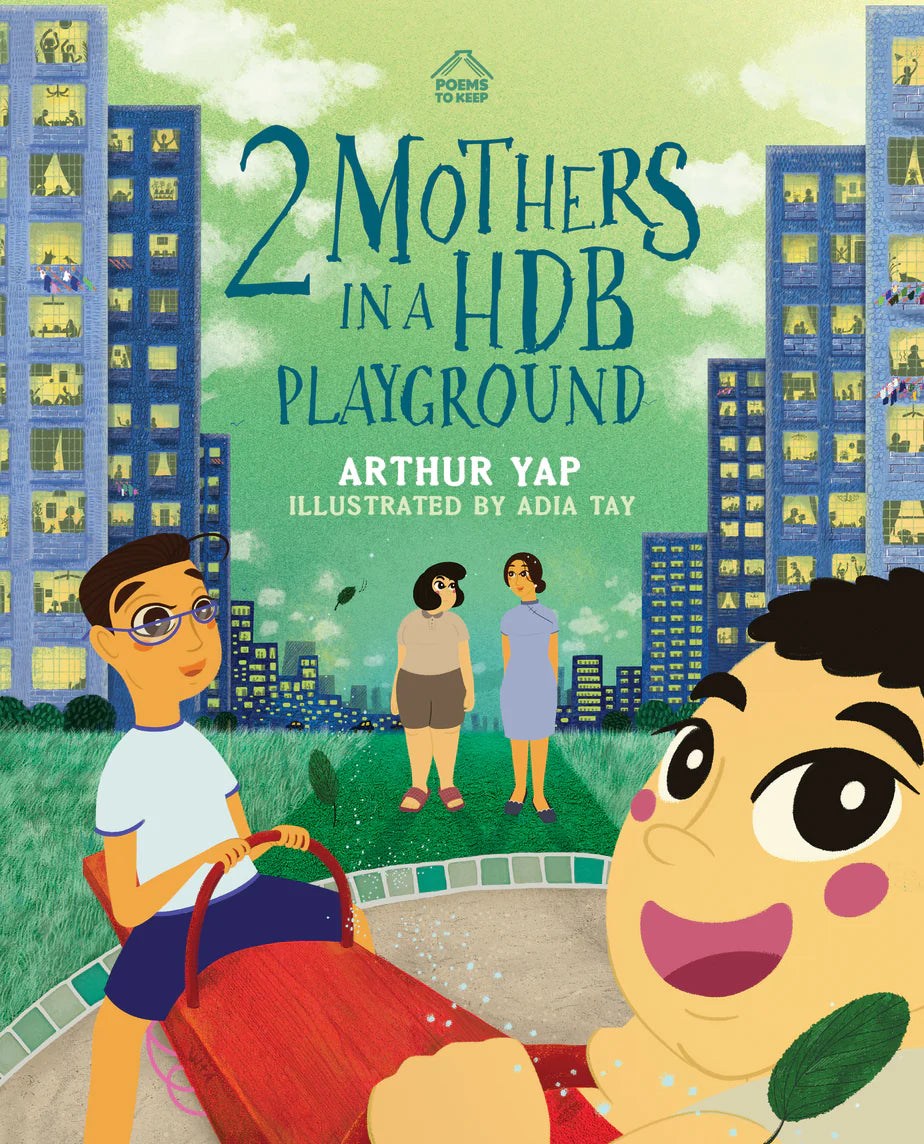 Poem to Keep: 2 Mothers in a HDB Playground
This charmingly illustrated and thought-provoking picture book introduces children to one of Arthur Yap's most beloved poems in which two mothers in a HDB playground engage in a spirited conversation in Singlish. From exchanging parenting tips to describing their wealth—these mothers have much to say!

Discover timeless Singaporean poems in our new series, Poems to Keep.
Additional Brand Information
Frequently Asked Questions (if any)
Delivery in 3-5 business days, or immediate pick up in-store.