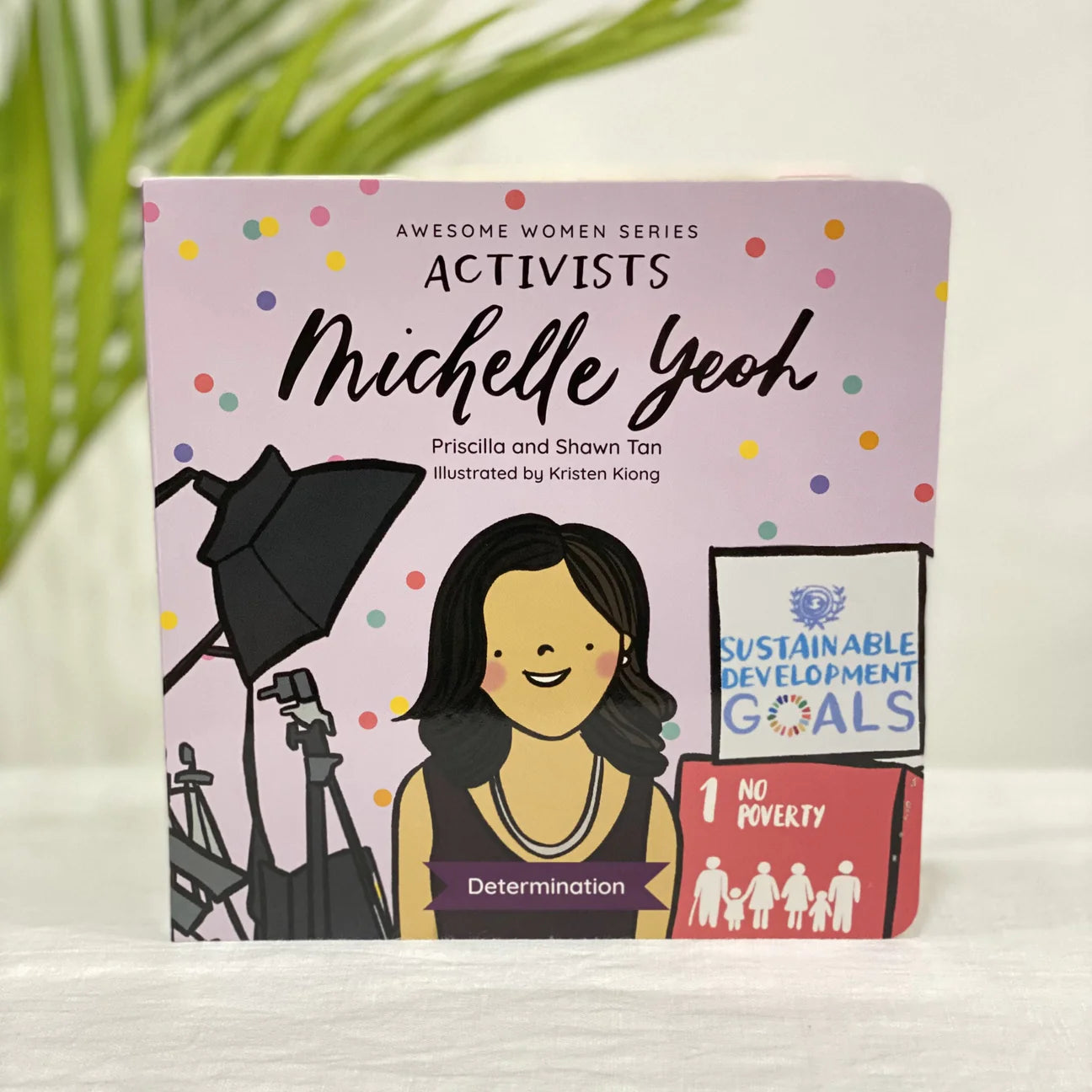 Awesome Women Series Activists | Michelle Yeoh
This is part of our second category of the Awesome Women Series - the Activists box set. It features six female Activists who made a positive impact on society or a difference in people's lives.
The board books pay tribute to female role models for young girls (and boys!) to admire and emulate. We emphasize important character traits that these female role models exemplified such as grit, courage, resilience, optimism, perseverance, curiosity, strength and conscientiousness.
The illustrations are lovingly created by a fellow Singaporean illustrator and calligrapher - Kristen Kiong. Kristen has a heart for projects that are meaningful and encourage people around her. She previously illustrated and published a children's book called "I'll Love You Anyway"!
Additional Brand Information
Frequently Asked Questions (if any)
Delivery in 3-5 business days, or immediate pick up in-store.