We Found The 9 Best Places To Buy Jigsaw Puzzles In Singapore (2022)
Jigsaw puzzles have long been a family favourite for some quality bonding time. They help build team working skills, can be enjoyed by all ages — and most importantly, you'll have hours of fun! 
Image credit: tes.com
Don't worry, because the frantic search for puzzle retailers is over. We've put together this list of 9 Best Places for Jigsaw Puzzle Singapore to give you ideas, with a hefty number and variety of all shapes and sizes for every need.
Where to Buy Jigsaw Puzzles in Singapore
1. The Toy Folks (🏆)
First off, we'd unashamedly like to put ourselves here because we REALLY know our toys — and by extension, our jigsaw puzzles! We offer online products in case you'd like to shop from the comfort of your home — or if you prefer getting your hands on the product in person, we have physical storefronts (Marina Square and Forum) where you can bring your kids too for a day out. 
And of course, you can ask our friendly staff to help recommend the best jigsaws or toys for your exact occasion and needs — they'll be happy to help!
Our favourite picks are our 1000-piece jigsaw puzzles featuring different breeds of cats and dogs, with lovable illustrations and a poster for reference when you get stuck to boot.
If that sounds too intimidating, though, you can try your hand at our easier 500-piece, where you can learn about different types of coffee along the way.
We have an entire collection of jigsaw puzzles that you can browse through online!
2. Perfect Fit
Image credit: Instagram
Perfect Fit is the biggest jigsaw puzzle retailer in Singapore. With 2 physical storefronts, their range is staggering, with every category aplenty — from 20-piece for your tottering toddler, to an eye-watering 4000-piece for the adults to get cracking with.
There are also loads of 3D jigsaw puzzles, if the 2D puzzles aren't challenging enough for your liking — you can turn your puzzle into a keyring, a jar, a lamp, or even a guestbook, where guests can write messages on each piece. Your favourite photo has never come to life in such a fun way! 
Image credit: Perfect Fit
If you don't have time for an in-person trip, fret not — you can head to their online store, too. Check out a couple of jigsaw puzzles in your Perfect Fit online cart, and you'll get free shipping with a minimum spend of $100. Pretty nifty!
3. Jigsaw Puzzle World 
This is a pretty self-explanatory name — if you're just looking for a simple no-frills jigsaw puzzle, you've come to the right place. Jigsaw Puzzle World offers heaps of classic 2D puzzles, with a few 3Ds thrown in to boot for those looking to branch out.
Image credit: Plaza Japan
Our personal favourite is the 3D 80-piece flower pot puzzle, with Totoro designs for that added cuteness! These are great gifts for friends who must have all things Studio Ghibli.
Image Credit: Carousell
Younger ones will love the Doraemon or Spongebob Squarepants 3Ds — though they have fewer pieces than a regular jigsaw puzzle, they double as a figurine for your home or kid's room, so we think it's a win. Your kid can even start a line of collectibles if you buy more than one puzzle!
4. Toys R Us
Image credit: Toys R Us
Grab your shoes and bring your kids along for a fun day excursion to Toys R Us. You'll find chunky wooden peg jigsaws for the tots, 104-piece Clementoni Disney Princess puzzles for your children. Our personal favourite? The 50-piece ground puzzles, which will guarantee an afternoon of fun.
Better still, Toys R Us chains are slightly more ubiquitous, so if you're in a puzzle pinch, you can just head to the nearest one and swipe a few jigsaws off the shelves.
5. Typo
Image credit: Cotton On 
A common conundrum avid puzzle solvers run into is the 'after': "What's next," you muse, looking at your finished jigsaw with a deflating sense of relief? 
Well, look no further — Typo's jigsaw puzzles ingeniously let you have a second go, as they're double-sided. Once you're finished with one, simply flip over to complete an altogether new picture.
Image credit: Carousell
We think kids and adults alike will love their fan favourite designs, ranging from Harry Potter (great for fans of the movies) to Disney Princesses. A guaranteed time of afternoon fun for the family! 
6. Toytag
Image credit: Instagram
Though Toytag's range may be on the comparatively smaller side, kids and adults alike are still sure to get a kick out of their jigsaw puzzles.
Or for the younger ones, we're sure they'll love Toytag's alphabet jigsaw puzzle — an oldie but a goldie.
7. Miss Hosay
Image credit: UNKNOWN
Miss Hosay is an absolute steal — their stock is full of jigsaw puzzle gems. Kids will love their charmingly illustrated 500-piece puzzles, with a vast range of themes.
From jungle birds and animals, to glow-in-the-dark ocean creatures, to inspiring feminists, there's something for everyone.
If 500-pieces sounds too much for the younger ones, worry not — they offer easier jigsaw puzzles, though just as beautifully designed. This is sure to be a hit with the family!
8. Photobook Singapore
Image credit: Instagram
For those looking for a special puzzle, you'll love Photobook Singapore' products. Choose your favourite family photo and transform it into your very own one-of-a-kind puzzle for your next weekend of quality bonding time.
Alternatively, if you want to add some pizza to the fun, you can pick a border for your puzzle, with cute designs from Disney's Frozen, Tsum Tsums, or Barbie.
When you're done, you can frame your finished puzzle and proudly display it for visitors to ooh and aah over. You've now got a permanent memento of your favourite family moment!
9. Natures Collection
Image credit: Instagram 
If you or your kids have a soft spot for the animal kingdom, you'll love Natures Collection's wide range of animal-themed puzzles.
Take your pick of the lot from their stock: collaborations with National Geographic means you're sure to get majestic shots of your favourite animal! 
And if you're looking to up the 'wow' factor, check out their 3D lenticular puzzles that feature "moving" animals when you shift the completed jigsaw puzzles around at different angles.
Conclusion: There's Always Plenty To Explore!
Image credit: Lazada
Jigsaw puzzles aren't just a childhood game, they can also be a whole lotta fun for adults too. With communication, cooperation and patience, your family will be so focused on completing puzzles that you might even forget about heading outdoors altogether.
Image Credit: today.com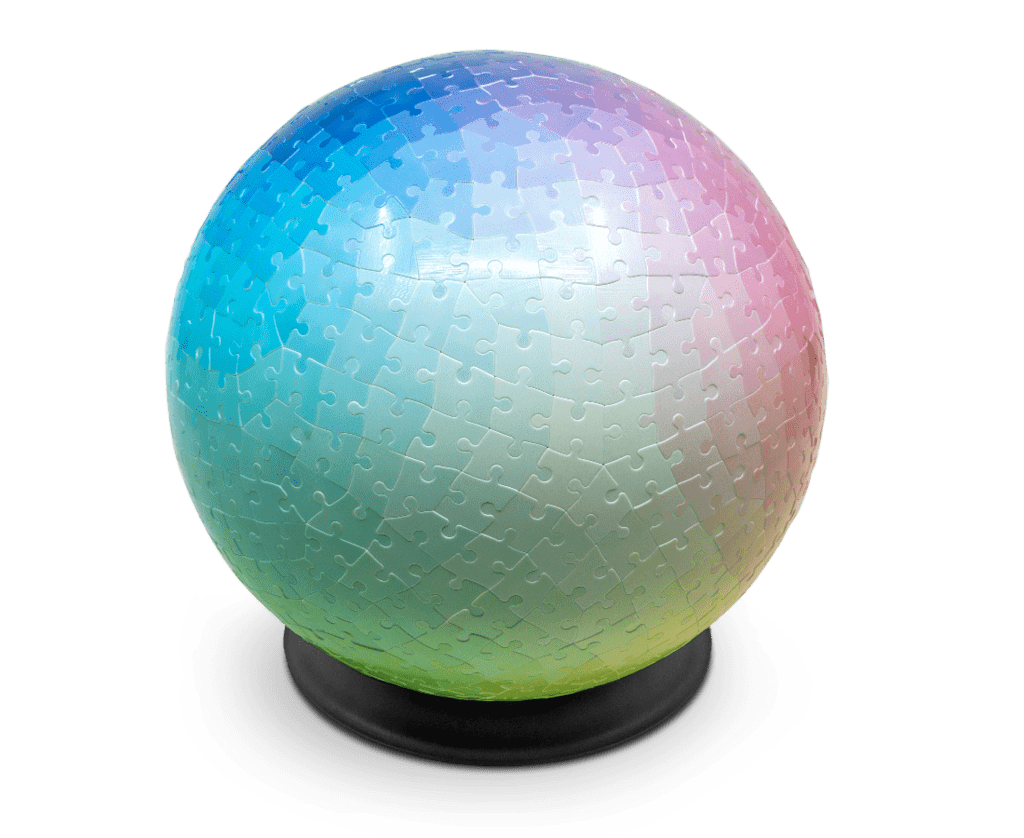 Image Credit: printinlife.com