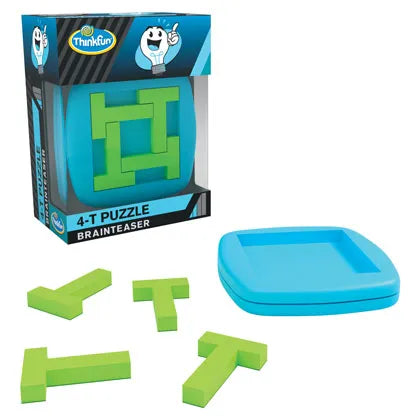 ThinkFun Brainteaser: 4-T Puzzle™
BRAINTEASER
A collection of the world's best brainteasers, these puzzles inspire special a-ha! moments for novice and seasoned problem solvers alike.

Spill the four Ts out and challenge yourself to fit them back into a smaller frame.

Skill: Logic and Problem Solving Visual Perception and Reasoning
Age: 8 and Up
Players: 1 Player
Instructions: View PDF
Features:
Puzzle Base and 4 T's
Additional Brand Information
Frequently Asked Questions (if any)
Delivery in 3-5 business days, or immediate pick up in-store.