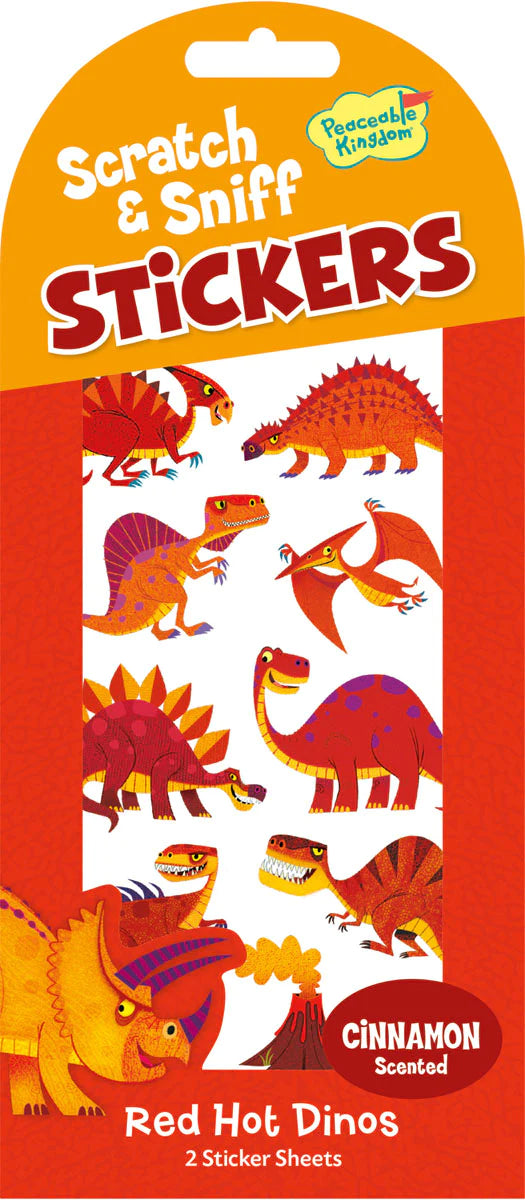 Peaceable Kingdom Scratch & Sniff Stickers: Red Hot Dinos
Kids love stickers! Collecting and trading, pasting on books, decorating their belongings. Two sheets of acid-free, archive quality stickers are a fun family or classroom staple that help encourage creativity and positive behavior. Use for school, homework, chores, or any reward! 
Cinnamon Scented
Additional Brand Information
Frequently Asked Questions (if any)
Delivery in 3-5 business days, or immediate pick up in-store.