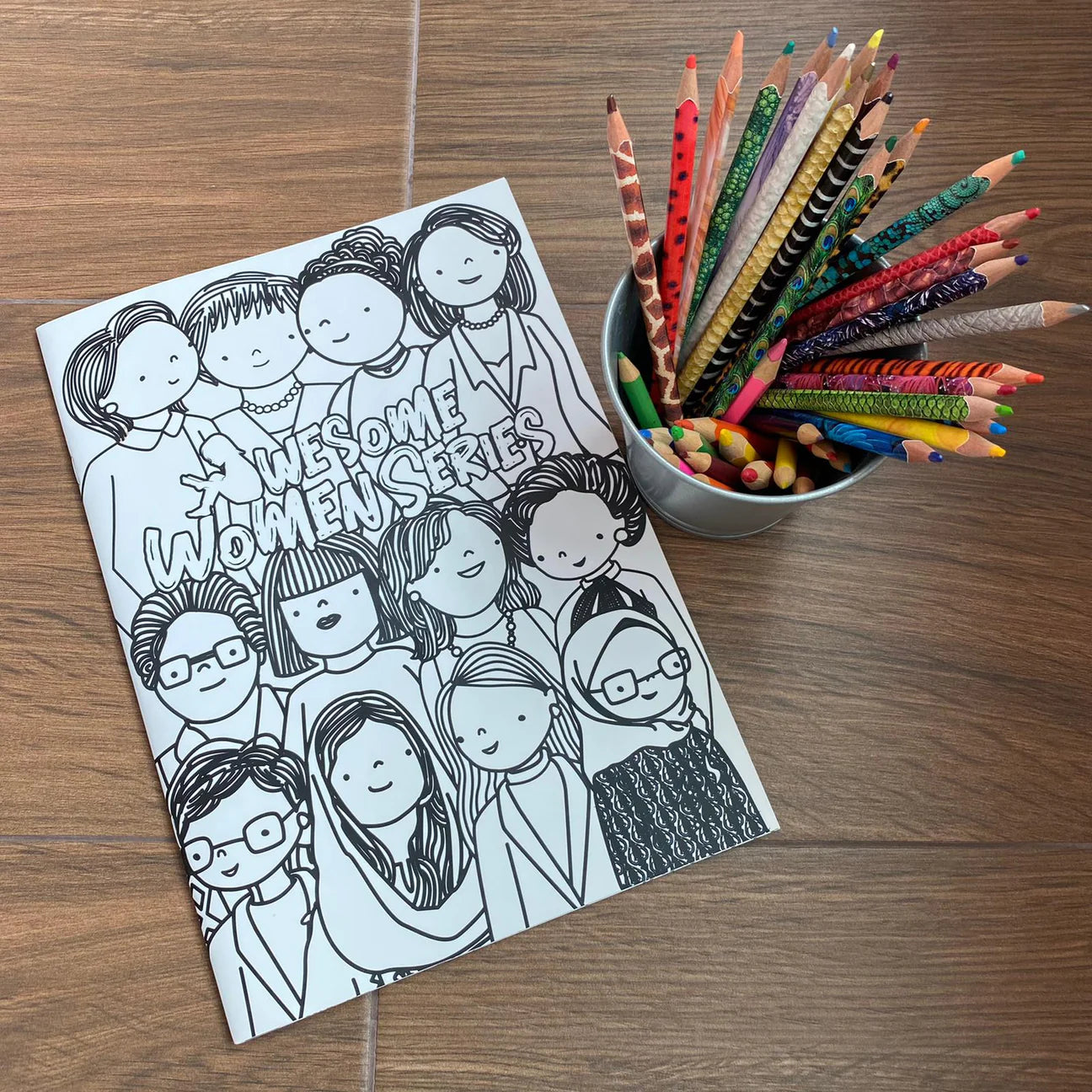 Awesome Women Series Leaders | Colouring Book
Here's our first colouring book featuring 12 inspiring portraits of awesome female role models! As your little ones fill the pages with colour, we hope that they will be inspired to be anything they want to be!
Size: A4
Length: 24 pages
Additional Brand Information
Frequently Asked Questions (if any)
Delivery in 3-5 business days, or immediate pick up in-store.