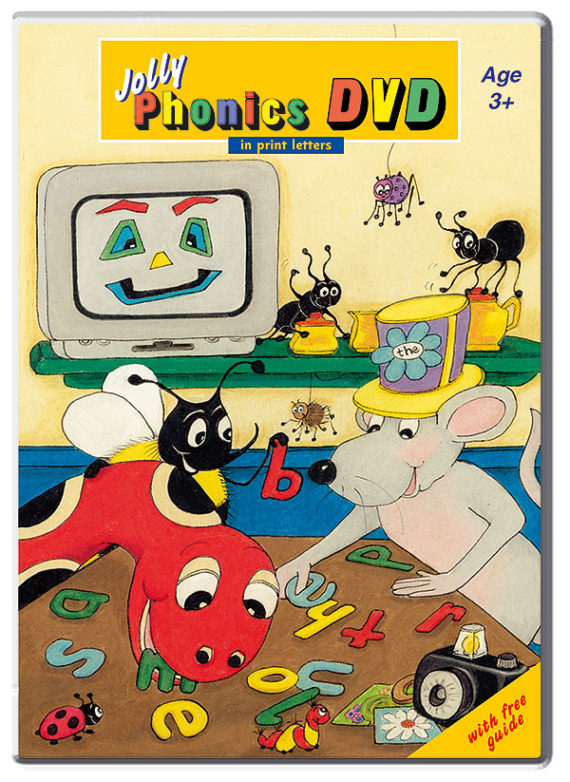 Jolly Phonics DVD
In the Jolly Phonics DVD (in print letters), Inky Mouse shows her friends Snake and Bee how to read and write with the help of 'Phonic', an old computer. The DVD (over two hours long) covers all the letter sounds and the five basic skills for reading and writing. Bonus material includes a fun activity for children, the Using Jolly Phonics footage for adults and a section explaining the letter sounds of English. Also includes a spoken guide to the letter sounds. Suitable for class or home use.
Additional Brand Information
Frequently Asked Questions (if any)
Delivery in 3-5 business days, or immediate pick up in-store.