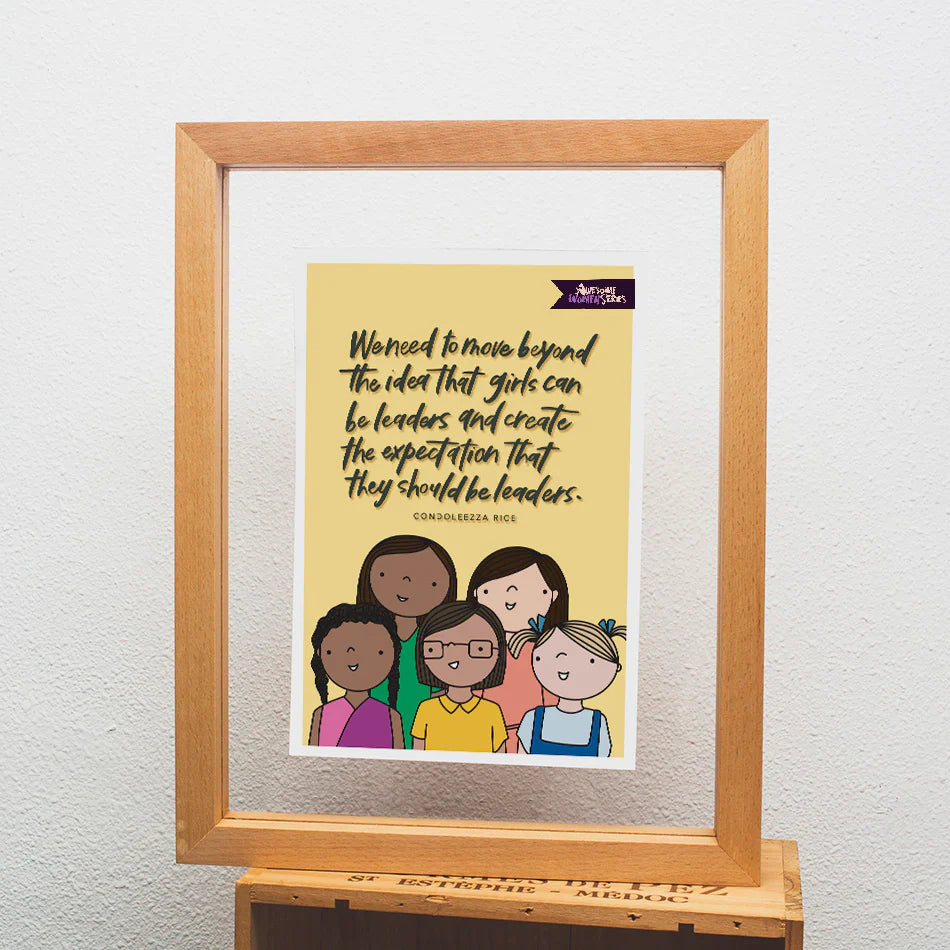 Awesome Women Series Leaders | Condoleezza Rice Quote
"We need to move beyond the idea that girls can be leaders and create the expectation that they should be leaders." -- Condoleezza Rice
An inspirational quote by one of our awesome women leaders. We hope these prints will encourage you to #choosetochallenge or help to cheer on another awesome woman or girl in your life.
You will only receive the print, item does not include the frame. A print is scanned from an original and reproduced/printed digitally. \
Size - A4
Additional Brand Information
Frequently Asked Questions (if any)
Delivery in 3-5 business days, or immediate pick up in-store.